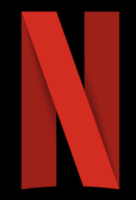 Looks like you are going to have to stop sharing your Netflix password with your friends. The streaming service will soon start testing that is aimed to stop users outside your household from using your password.
"We've always made it easy for people who live together to share their Netflix account, with features like separate profiles and multiple streams in our Standard and Premium plans," Netflix said a blog post Wednesday. "While these have been hugely popular, they have also created some confusion about when and how Netflix can be shared. As a result, accounts are being shared between households — impacting our ability to invest in great new TV and films for our members."
The test will start in the next few weeks in three countries: Chile, Costa Rica, and Peru. The company will later evaluate whether to bring it to other markets.
Netflix prohibits password sharing in its terms and conditions, but it has been lax with enforcing the policy over the years. Netflix even went as far as saying it was fine with users sharing their passwords as long as they did not sell them.