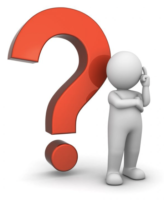 Are you also facing the Alienware Error-The Dell Client Management Service is disabled on your PC? Read the full article to know more about this issue and learn how you can fix it. Alienware is the gaming laptop series from a well-known laptop manufacturer of the World, Dell. These laptops offer a high-end gaming experience with long battery life. However, this article is about discussing an unusual error that comes up in this laptop. This error signifies that the Dell Client Management Service is disabled. But, you do not need to worry as we are here to help you fix this issue. So, here is what you need to know to fix this Dell Alienware Update Error.
Fix: Dell Alienware Update Error
This error that we are talking about occurs when you are trying to open Alienware Update Tool. The update that users are trying to do gets blocked through this error. This error has a tendency to occur normally and it does not harm your system anyhow. Therefore, the solution for this error is also simple and easily executable. Just follow these below-mentioned steps to fix this error.
Firstly, head to Windows Search Bar and type "Services" here.
Open the Services and you will see a large list of computer services will popup.
Now, in this list, you need to find a service named "Alienware Client Management Service"
After finding it, right-click on Alienware Client Management Service and select Properties.
Under the General Tab, you will see an option for Startup Type. Select Automatic in that option
Click on Apply.
Click on Start to start this service as per the changes made. (Start option may not be available for everyone. In that case, click on OK and then click on Restart-Service at the top left corner)
Finally, hit OK to complete the process.
So, this was the fix for the error that Dell Alienware users were facing. Make sure to share this article with your friends to fix this Dell Alienware Update Error.