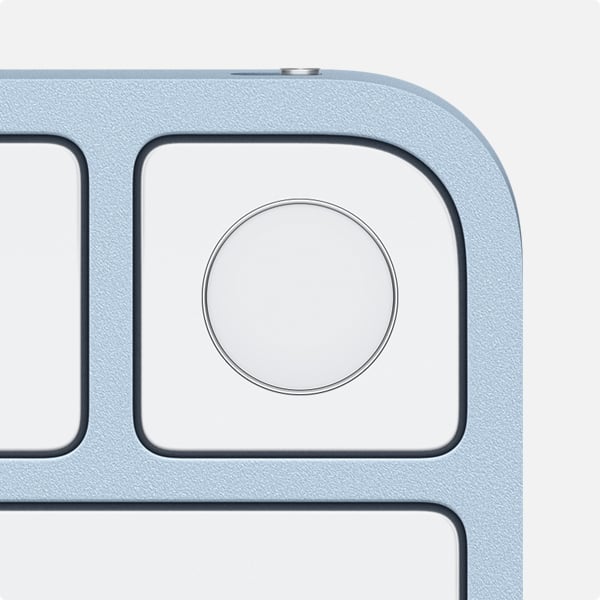 Do you have one of those new keyboards from Apple with Touch ID? Better make sure you have the proper version of MacOS and a Mac with Apple silicon.
If you can't unlock your Mac using Touch ID, can't enroll a fingerprint, or can't use Touch ID to enter your password, learn what to do.
Locate the Touch ID sensor
The Touch ID sensor is located in the upper-right corner of your keyboard.
Check compatibility
To set up and use Touch ID on a Magic Keyboard with Touch ID, you need a Mac computer with Apple silicon and macOS Big Sur 11.4 or later.
To use the built-in Touch ID on a Mac notebook computer with Touch ID, just set up Touch ID in System Preferences > Touch ID.
Try these steps
Try using Touch ID after each step:
Make sure that you have the latest version of macOS.
Make sure that your fingers and the Touch ID sensor are clean and dry.* Use a clean, lint-free cloth to wipe off any dirt or debris on the Touch ID sensor.
Your finger should cover the Touch ID sensor completely. While Touch ID is scanning, you shouldn't tap too quickly or move your finger around.
Choose Apple menu  > System Preferences, click Users & Groups, then click the lock to make changes. Click Login Options, then make sure that Automatic login is off.
Choose Apple menu  > System Preferences, click Touch ID, then make sure that "Unlocking your Mac" or "iTunes Store, App Store & Apple Books" is on, and that you've added one or more fingerprints.
Try to add a different fingerprint.
For Magic Keyboard with Touch ID, turn your keyboard off and on, then connect your keyboard to your Mac with the USB to Lightning cable. After you turn Magic Keyboard off then on, Touch ID may be unavailable for up to 10 seconds.
Restart your Mac.
If you need to enter your password
The first time you log in after you turn on, restart, or log out of your Mac, you must log in by entering your password manually. After that, you can use Touch ID to log in.
Additionally, you might need to enter your password instead of using Touch ID in these situations:
Your fingerprint isn't recognized five times in a row
You haven't unlocked your device in more than 48 hours
You're trying to change settings in the Touch ID pane of System Preferences
* Moisture, lotions, sweat, oils, cuts, or dry skin might affect fingerprint recognition. Certain activities can also temporarily affect fingerprint recognition, including exercising, showering, swimming, cooking, or other conditions or changes that affect your fingerprint.